Hard Wired is the third book in the Cyberlove series by Santino Hassell and Megan Erickson.
It is told in first POV from Jesse and Ian. It's a great addition to the already wonderful series about these gamer boys. Garvy and Cherry, you may recognize from the past books, both work for Kai as his mods. Everyone assumes Garvy is a guy (correct) and Cherry is a girl (wrong).
Cherry is actually a guy named Ian, who also goes by the name Cerise, who is a talented artist. Ian doesn't ever think he'll have to meet any of his online friends so he just allows them to believe he is a girl (once again, wrong).
Ian has to fill in for Kai, who has social anxiety, at a Con of theirs. This is where they finally meet. Jesse Garvy and Ian cross paths at FallenCon and connections are a go and sparks are flying. After a hot hook-up, Ian still hasn't told Jesse who he really is. Jesse still thinks Cherry is this hot anime looking chick.
Of course, when they meet for real on the same panel (as they both work for Kai), that lust turns to anger and betrayal. Jesse obviously feels like he's been tricked.
Jesse's life isn't as easy going as it seems in his mod chats either. His irresponsible parents are constantly on his case about money and because of them he feels like he can't leave the city to pursue his dreams. Ian in real life struggles with his identity, hiding behind sexy Cerise and sweet Cherry. He uses these identities to escape from the pain of his past.
My personas were all I had. My online friends… my only friends. My art was my world. And Kai's chat had become a second home. Without it? Who was I?
They still have to work together as mods when they get back to their separate cities, which invites Jesse to give Ian a second chance, but he only wants to know Ian, not Cherry or Cerise.
"I'm just sick of people who aren't neurotypical, or who had a hard past, or who can't be normal, having to have a stiff upper lip and change themselves if they want people to get them or care about them. I'm sorry, but it's bullshit. Maybe those neurotypical people should consider changing their own thoughts about what's normal and what's not, and stop expecting other people to magically change their lives."
This is difficult for Ian. Ian needs Cherry and Cerise so he can feel safe, but Jesse only wants Ian. Ian also tries to help Jesse with his own issues with his career and family.
Their connection is really well-written for a couple that spends most of the book apart physically, but their online and phone conversations really show the connection and love between them which includes some very sexy phone time. (Like seriously sexy) and when they finally do reunite: Woah! It's very hot!
"I haven't stopped thinking about you for a second since we left the con, Jesse. And there hasn't been a night when I could sleep without coming with your name on my lips."
I really love the side characters and I definitely see a possible future pairing for the next book 😉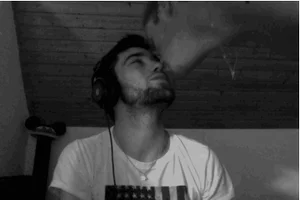 Hard Wired is a sexy quick read, which was very entertaining. I can't wait to read more in this series! Keep the books coming!
Grade: B
Amazon
Goodreads
Barnes and Noble